Ease Through the Auto Financing Process at Big Country Auto of Madison County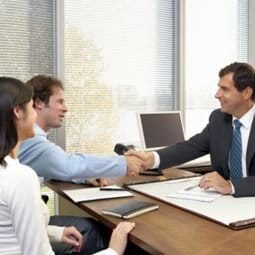 The jump between car shopper and car owner is a thrilling one. Whether you plan to finance or lease your next Ford vehicle, our team here at Big Country Auto of Madison County is ready to help you make that leap and guide you towards that moment when you can finally drive your dream car home. So, if you're ready to make your next move, our helpful team of auto financing experts in Madison will work with local banks and lenders to help you find an affordable financing solution for your needs.
The Options of Loan vs Lease
If you're wondering what the big difference between loan and lease is, you can rest easy! Simply put, leases are an option for drivers that don't want to commit to a Ford for a long period of time. Leases usually last between two to six years and the monthly payments are dependent upon the depreciation rate of the vehicle selected. Comparatively, loans are for Madison drivers considering buying a vehicle - the main difference being you'll be keeping the vehicle after you've paid it off. Of course, the differences are a bit more nuanced than the above description, but Nebraska drivers can look to the Big Country Auto of Madison County finance team to help sort through details.
Find out Just How Easy Financing Your Next Car Can Be With the Help of Big Country Auto of Madison County
While financing a car can be a trying endeavor at other dealerships around your local area these days, you'll find it refreshingly simple here at Big Country Auto of Madison County. Feel free to fill out our online credit application to save some time, or drop by our dealership to ask our team any questions you might have.